Cybersecurity and Industrial Automation: A Practical, Hands-On Approach to Keep Your Data Secure
David L. Lawrence Convention Center
Pittsburgh, PA USA
Industrial Automation and Control Systems represent a key building block of industrial internet-of-things.
Plant operators and managers are increasingly looking to leverage cloud computing to analyze the valuable data and information generated by IACS in the plant to improve operational efficiencies and track key performance indicators (KPIs). This requires bridging the "air-gap" between the operational technology (OT) and information technology (IT) systems. If not implemented correctly, this convergence can make OT networks vulnerable to cyberattacks.
In this presentation, we share a risk assessment based practical approach to keep the OT network secure while enabling operators and managers to leverage data from a SCADA system for analytics and other organizational goals. It will be supplemented by a hands-on demonstration of network segmentation and topology in a secure distributed SCADA system; fuzz-testing and penetration testing of a PLC.
Who Should Attend?
Chief Executive Officer
Plant Manager
Director of IT
VP of Operations
Chief Operating Officer
Director of Manufacturing
EVP of Manufacturing
Director of Continuous Improvement
Design Engineer
Sr. Manufacturing Engineer
Come Learn About
Smart Manufacturing/IIoT
Factory Automation
Operational Excellence
Closing the Skills Gap
Design for Additive Manufacturing
The one-stop experience that brings together manufacturing decision makers, from design to delivery, and keeps them at the forefront of manufacturing's digital transformation.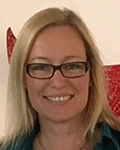 Anna-Maria Preta
SCADA Business Developer (Factory Automation)
Siemens Industry, Inc.

Anna Preta, PE, is an Automation Engineer and has extensive experience with various industrial automation platforms. She is a SCADA business developer in the Factory Automation division of Siemens.
Samudra Vijay
CEO, Sam Analytic Solutions

Samudra obtained his PhD in Engineering Systems from MIT. He is founder and CEO of Sam Analytic Solutions based in Cary, NC. Sam Analytic specializes in Industrial Automation and Cybersecurity. His team has evaluated cybersecurity posture of applications and control systems, and implemented strategies to keep automation applications on the plant floor secure and compliant with IEC62443 standards.